IKOS puts innovation at the heart of their development strategy. With the Lab we are continually refreshing our knowledge in order to anticipate and create the skills and innovation of tomorrow. The R&D department at IKOS responds to these objectives by capitalising on our expertise both in the rail and energy sectors and also in our programme of knowledge management.

In the rail industry, where standing out and pushing the boundaries is important, innovation is a driving force for IKOS.
Innovation is at the heart of our development
Image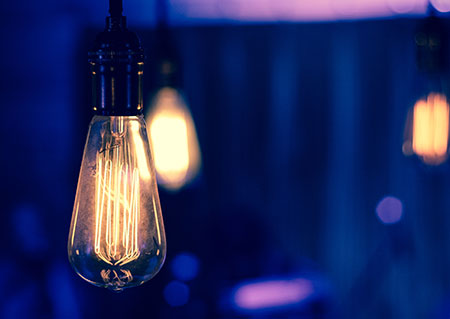 Thanks to a unique positioning in the rail industry with complementary expertise in energy, IKOS boasts state-of-the-art skills and knowledge. In 2015 we created the Lab, which specialises in innovation strategy and the resolution of complex problems. 
Today, IKOS Lab is internationally renowned with projects covering numerous fields of application in the rail and energy industries. The Lab develops innovative products and services for our industrial customers and partners. 
IKOS Lab continues to develop globally through international cooperation's with the most renowned laboratories and universities in the world.
IKOS participates in Innotrans, the largest railway trade fair in the world and in the World Congress on Railway Research and SmartMetro and CBTC World Congress, trade fairs of reference for innovation in our industry.   
Image
In the past decade, the rail industry has been reinventing itself in order to become one of the major actors in a greener future. The Lab is a leader in these changes with their recognised contributions in ground-breaking innovation and a know-how in technology foresight. Every year our department undertakes different studies relating to the development of rail systems. 
The designs generated are transformed into prototypes with the objective to become new products developed via industrial collaborations or new service offers. Through continuously seeking partnerships, along with their autonomous organisation and reativity, the IKOS Lab works like a start-up. 
This is how we are able to promote innovation by training our consultants in technical knowledge, so that they can offer innovative solutions to our customers.