IKOS accepts a cohort of trainees, who develop in different subjects on customers' sites, business engineering, or within our Lab. Whatever the format of work placement, our teams meet every week to work together, benefit from training, converse with our experts, and develop together to construct their career.
If you are a recent graduate, you will be trained in your projects by IKOS experts thanks to our Learning Management System (LMS) tool. You may be required to follow a training course. Your manager supports you in day-to-day matters, to allow you to develop from junior to experienced consultant. Each year we organise master classes in topics central to the sector in order that you may develop your skills.
If you want to acquire both technical and linguistic skills, bring out your expertise, personally develop, and expand your network abroad, our international work experience volunteer have opportunities. Our team will support you in all your steps upstream and during you international mobility.
Image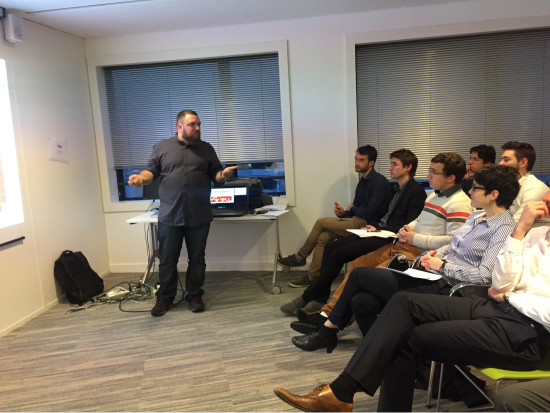 Every month you are invited to a technical conference given by one of our IKOS consultants on a variety of topics: the environmental stability of the rail industry, autonomous trains, geo-technical engineering, etc.
We have introduced the Sinapse support tool, to obtain responses of your technical difficulties within 48 hours thanks to the intervention of consultants specialising in the subject.