Image

Since the beginning, IKOS has been continuously developing expertise in the fields of operational safety, V&V (verification & validation), T&C (testing & commissioning), and transversally in project management.
Image

Operational safety
Operational safety covers systems availability and safety and comprises the following major divisions: Reliability, Availability, Maintainability (RAM), and Functional Safety. Operational safety demonstrates that equipment and systems can provide a service safely. This engineering activity is present from the pre-project stage right through to commissioning. This is applied intrinsically to projects comprising RAMS requirements and must be conducted independently of the design teams. [LG8]  The design and commissioning of railway systems and equipment must comply with regulatory requirements and standards such as the CENELEC railway standards EN 50126, EN 50128, and EN 50129.
To meet these challenges, we are continuously strengthening our expertise in operational safety, thanks to our experienced consultants and training programs. 
In 2021, in our mission to offer more complete and effective service, IKOS acquired the British company, AEGIS, a company renowned for their independent compliance certification body, AEGIS Certification Services. This body certifies rolling stock, technical, organizational, and operational changes, as well as the safety of components and systems. They also handle independent cybersecurity and software certifications.
Certification Project Canada
Certification Project Canada
IKOS assisted in a work package in SIL3 CENELEC certification and RAM analyses of the Blue Light System for the REM project.
CFL Project
CFL Project
IKOS helped in safety and reliability studies for Luxembourg State Railways (CFL), working with sites at Reichshoffen and Bangalore in India.
MP14 Project
MP14 Project
IKOS produced an equipment maintenance safety file (EMSF), to integrate the various safety recommendations from the manufacturer. We introduced a specific working method to validate the presence or identify the absence of these requirements in the file.
HIRA Project
HIRA Project
We are involved in the operational safety trades for two levels of regional express train (TER) materiel. Within the RAMS department, IKOS ensures the safety analyses by hazard identification risk assessments (HIRA) on the brake and traction units are upgraded. The goal is to submit a complete, up-to-date file to obtain the train operating license to the state.
RAMS Electronics Studies
RAMS Electronics Studies
IKOS is working on most stages governing the safety development life cycle of railway products, for fixed installations and/or rolling stock. We are also working in signalling for various communications platforms, in accordance with the requirements of the EN50126 and EN50129 rail standards.
Image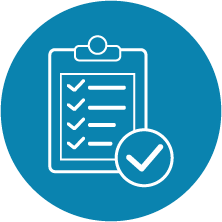 V&V
The ISO 9001 standard recommends verification activities for every production activity. This idea is also strongly advised for software covered by standard EN50128. The latter requires verification activities at every stage of the V-cycle, to demonstrate that production phases comply with the specifications completed by validation, demonstrating that the final product complies with the need.
IKOS engineers have the knowledge and capacity to see through activities throughout the V-cycle in the areas of expertise presented above. 
For many years IKOS has been a privileged partner in V&V activities for manufacturers in the sector. This is illustrated in our work in ATC systems, ERTMS and Interlocking.
NexteO Project
NexteO Project
IKOS is helping the design, development, and programming of the new ATS+ supervision product for the NexteO (new East-West train operating system) project. This product is an extension of the Regional Express Network E (RER E). A team of IKOS consultants is working on the operating and technical specifications and the programming tool.
URBALIS Project
URBALIS Project
The Urbalis system relies on CBTC, which uses an automatic protection solution to reduce the intervals between trains. This enables more trains to be deployed and increases capacity by an average of 30% on regular and driverless lines (UTO). IKOS is testing on test benches, analyzing input documents, verifying the system specifications, and drafting the verification report.
Image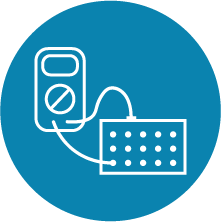 T&C
Testing & commissioning is a phase - or series of activities – that are essential for any rail project. For this reason, we contribute a large part of our resources to this segment.
T&C guarantees that all engineering needs developed during the design phase of a project have been satisfied. It assures that the interfaces between the different systems, including those of third parties, are systematically covered and integrated.
It ensures that the project is safely taken over by the operator; therefore excellent coordination is required between all parties involved.
Dallas Airport Mover Project
Dallas Airport Mover Project
As part of the program for modernizing the signaling system, IKOS set up a work package for CBTC T&C activities.
Casablanca – Rabat – Kenitra Line
Casablanca – Rabat – Kenitra Line
Since 2018, IKOS has worked on signaling T&C (post-installation and correspondence installation tests) and on ERTMS T&C (preparation of documentation, onshore testing, intervention when technical problems occur, producing reports with the Moroccan National Railways Office (ONCF)).
T&C for New York Suburban Trains
T&C for New York Suburban Trains
IKOS worked on the testing and commissioning phases for the New York subway project on the DCS (Data Communication System) subsystem. The DCS subsystem allows communication between the CBTC equipment and the New York City Transit (NYCT) Authority's external interface.
T&C Nice Trams
T&C Nice Trams
IKOS manages the testing and installation teams, and monitors the progress of construction sites. IKOS also manages technical problems, interface constraints and the lifting of reserves. We also participate in trials and monitor their progress.
Image

Project Management
IKOS is involved in the entire project life cycle, from the management to the studies and work on the rail systems and infrastructure. Thanks to our PMI certification, IKOS works transversally on project management activities including: management, leadership, contract, and budget management.
Project Management / Project Management Support
Project Management / Project Management Support
We assist in interface management between the general contractor and project management, and conduct meetings, scheduling, and the allocation of resources within the project budget.
Our references:
Setting up all the systems for Paris Metro line 11
Renovation and extension for Paris Metro line 11: IKOS provided project management (project manager/general contractor) for supplier contract management and the installation of the command control unit. 
Completion of digital projects for the RATP 
Renewal of the RATP passenger information equipment with toll gates and electronic payment  
Scheduling, Construction Management, and Coordination (SCMC)
Scheduling, Construction Management, and Coordination (SCMC)
We assisted in the planning and coordination process, ensuring the proper completion of the project.
Our references:
Creation of a test base and a new rapid troubleshooting centre, as well as renewal work on Line 6 of the Metro
Systems and infrastructure work schedule for the RER Regional Express Network
Guidance for a project team working on the digitalisation of RATP tools
Contract Management
Contract Management
Our teams make sure that the product specifications previously drawn up by the contract on the costs, quality and deadlines are implemented. 
Our references:
Contract management of the specialist systems suppliers for Line 11
Contract management for the refurbishment of the OCTYS on-board automatic train operation system on Lines 3, 5 and 9 of the Paris Metro
Quality Management
Quality Management
Our teams can set up, manage, and supervise our clients'' internal processes. We can also work on change management and continuous improvement procedures. 
Our references:
Radio service quality management
Industrial projects