IKOS Lab, created in 2015 and managed by Giacomo Bersano is IKOS' Research and Innovation Department.
Image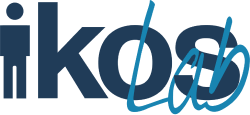 Through their specialisation in the methodology and theory of innovation, the Lab develops projects centred internally on rail and energy. They use their expertise in cross-disciplinary projects in numerous sectors, such as telecoms, medical technology and the pharmaceutical industry. IKOS Lab has its own organisation and intervenes on behalf of many structures, such as the SNCF, Alstom, Sanofi and ENI, whom they guide in  innovation and the resolution of complex problems through the use of a wide range of innovative design methods, such as: TRIZ, SYNECTICS, biomimicry, design thinking and CK.
With their expertise and know-how, our R&D Department enjoys international recognition from their participation in large-scale projects and in reference trade fairs and global conferences. Their involvement in the development of Hyperloop as part of the partnership with Transpod, is a major example of their innovative projects. This demonstrates IKOS' commitment to the development of modes of transport at the cutting edge of technology that are innovative, safe and sustainable.
The Lab has also become involved in scientific research projects and the development of technological roadmaps.
Strengthened by their know-how in terms of innovation, IKOS Lab has further developed expertise in training for innovation, offering technical conferences, training courses and master classes and have their own Learning Management System. IKOS consultants may undertake independent training at any time and in any place. Through capitalizing on knowledge, we are able to call upon the most competent engineers in their fields and have them intervene in specialized and complex subjects 
More information on our website in the IKOS LAB section