Our commitment to sustainable development
Image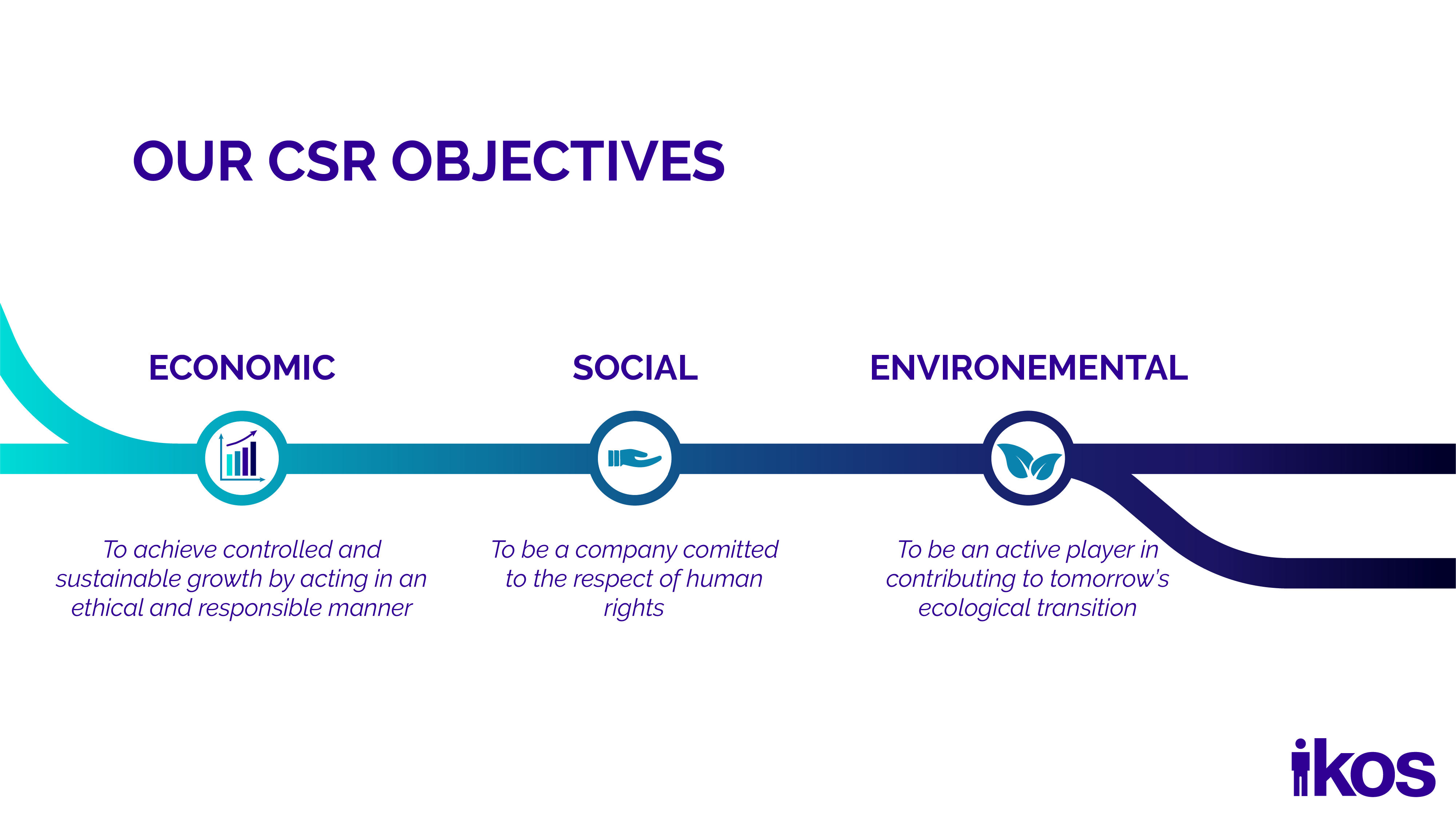 IKOS, the customers' trusted partner, whose values are passion, respect, team spirit and excellence, is conscious of their social responsibility and global impact. This is why we wish to strengthen the integration of social and environmental considerations in our decision-making. In this way we will contribute to sustainable development, with transparency and by communicating with our potential customers.
Our commitment has already been recognised. In fact, since 2017 we have obtained ISO 9001 certification, an international guarantee of our performance regarding quality management, that attributes to customer satisfaction and the compliance of our services. 
Since 2010 IKOS has also supported the ten principles of the United Nations Global Compact. This concerns the respect for human rights, the international standards for work, protection of the environment and the fight against corruption and is committed to a continuous improvement process.
Finally our CSR performance has also been demonstrated by a bronze medal for our EcoVadis evaluation. 
We have therefore constructed our policy in accordance with the following three pillars and nine commitments:
ECONOMIC
1. Ensuring responsible, sustainable purchasing by complying with the policy introduced within the IKOS Group 2. Ensuring financial sustainability though loyal practices in marketing and contracts 3. Maintaining compliance with the internal system for fighting corruption
SOCIAL
4. Promoting the collaborative spirit and making the development of skills and knowledge possible for all our employees 5. Maintaining our mobilisation in order to ensure the health and safety and well-being in the workplace of our employees 6. Being active in complying with human rights by advocating justice and diversity
ENVIRONMENTAL
7. Limiting our environmental impact by reducing our carbon footprint and our energy wastage 8. Participating in local development 9. Sharing good ecological and environmental practice in professional and personal activities  
Image