Image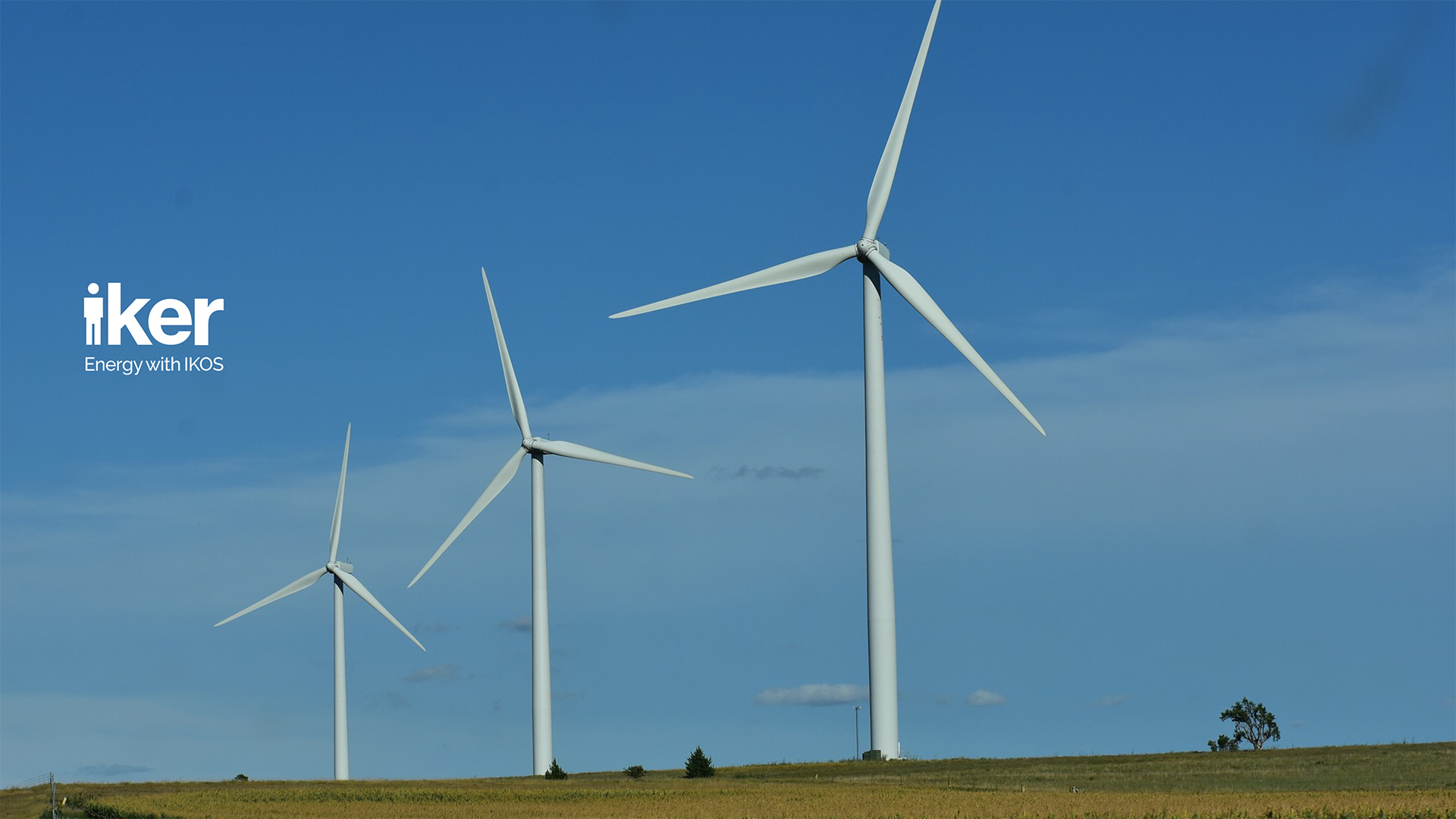 IKOS has diversified, offering services in the energy sector to respond to growing energy project requests. We created IKER, our dedicated energy service. After IKER started working on electrical network control-command systems, this has become an expertise IKER contributes to the sector. We have since expanded our field of operation to cover all areas of the energy sector.

Whether the energy source is nuclear, conventional (hydroelectric or thermal), or renewable (wind turbine, solar, hydro-electricity) power, our goal is to develop production, transport, and distribution of the future. We also hope to optimize the consumption of the major industrial sites and develop emerging technologies such as energy storage using hydrogen or batteries.

IKER has also taken interest in the nuclear power of the future, through a partnership with a special client. Along with IKOS Lab, they are investing in the development of SMR (Small Modular Reactor) technology. The goal is to develop new means of producing energy by nuclear power, that is cleaner and generates less nuclear waste than conventional nuclear power. This is a pioneer project in this area and this partnership, to which IKER belongs, is unique in Europe!

IKER is unique by nature of positioning and choice of projects. This confirms our role in a greener future through actively participating in the transformation of the energy sector, in France and abroad.
Image

Instrumentation and Control-command
IKOS supports clients in the energy sector in project phases. This support includes providing expertise in instrumentation and control command: technical specifications, development, testing, verification, etc. Our methodology guarantees the reliability and operational safety of increasingly complex systems.
The transition in technology has increased our need for performance, surveillance, safety, and data analysis that guides us toward industrial process automation. IKOS provides expertise in the latest technological progress in our services. 
IKOS is helping design and develop complex control-command systems for critical systems used in civil nuclear power and research. We are also involved on behalf of national operators of electrical transport and distribution networks.
Our expertise also includes compliance with standard IEC 61850, the communication protocol used in substation systems to produce electrical energy.
Smart ELECTRE Project
Smart ELECTRE Project
IKOS helped develop new SI-TYPE automated configuration and programming tools to speed up the development process of the ELECTRE into Smart ELECTRE and make it more reliable.
RJH Project
RJH Project
IKOS assisted in designing instrumentation systems for various buildings and sub-sections to construct a nuclear reactor for scientific and medical research. 
R#SPACE Project
R#SPACE Project
In the research and development for future control-command systems in electricity grids, IKOS helped develop test benches for system testing and validation.
Image

Low Voltage and Telecoms
The development of new energy sources is driving changes in the management of electricity grids. This has led to the standardization of communications protocols, such as IEC 61850. At IKOS, we are responding to the challenges of cyber security by developing a range of expertise based on this protocol and offering training modules for personnel who need to implement it.   These networks are primarily for industrial or technical use buildings (control-command sites, shelters) where IKOS sets up video surveillance, detection, and access control systems.
PGL (Floating Offshore Wind Farm - Provence Grand Large)
PGL (Floating Offshore Wind Farm - Provence Grand Large)
IKOS was involved in the design and implementation phase for the whole SCADA package and the networks integrated into the submarine cable for the floating wind farm off the coast of Port Saint-Louis du Rhône.
FIL (France Italy Link) Project
FIL (France Italy Link) Project
IKOS supervises the assembling and installation of the fire detection system for the plant rooms for the FIL energy conversion substation, the HVDC electrical substation between France and Italy.
Prevention of Fire Risk Project
Prevention of Fire Risk Project
IKOS helps renovate the fire safety systems for the nuclear energy infrastructure in France. We participated in the needs analyses and the supervision of contractors designing and citing studies for the sites concerned.
Image

Transmission and Distribution
IKOS supports manufacturers in designing systems and infrastructure for electrical energy production and transport, thanks to our expertise in railway traction substations. 
IKOS is participating in improving energy supply through projects related to offshore wind power, submarine cables, and renewable energy. Sources of renewable energy include wind power, photovoltaics, and hydroelectricity. We improve interconnectivity between countries through HVDC technology and supplying electricity to the islands. To meet transmission challenges in hard-to-reach areas, we are also assisting in installing modular systems integrated into containers and mobile cabins.
IKOS works in the design phases (electrical, control command and auxiliary power supply, civil engineering, mechanical integration), manufacturing, assembling and installation, and on-site maintenance.
Ukujima Project – Solar Energy
Ukujima Project – Solar Energy
This project includes the construction and commissioning of an onshore HDVC substation for a solar farm of + 400 MWc on a Japanese island. IKOS is working on the design studies for the low voltage package for the substation on the protection systems.
Zerophyto Project
Zerophyto Project
IKOS is working on developping a program to eliminate the use of phytosanitary products in the maintenance of electrical substations and on replacing them with new environmentally friendly solutions.
Project Sofia – Offshore Wind Farm
Project Sofia – Offshore Wind Farm
IKOS is involved in producing the structural mechanical studies and the siting studies for the substation on the offshore platform off the English coast. We are also helping supply and deliver the high-voltage equipment making up the substation (disconnectors, circuit breakers, bus bars, transformers, etc.).
TR Tricastin Project
TR Tricastin Project
IKOS is assisting in the design and development of the project for replacing the main transformers at the Tricastin nuclear power station.
Image

Materiel and Equipment
From design to dismantling, IKOS provides support in integrating reliability, safety, availability, and safety criteria throughout the life cycle of equipment. Preventive maintenance allows us to ensure that the energy production equipment, that is subject to severe physical and environmental constraints, is maintained in an operational state.
IKOS helps in designing and producing special machines for different industrial applications in metallurgy, and designing and implementing the stages of technical mechatronics engineering studies in these projects management and delivery. 
EPR UK Project
EPR UK Project
For some years now, IKOS has been participating in developing complex, custom-made systems for lifting and material handling for nuclear sites in the programming of automatic safety control systems. We are also involved in the EPR UK project.
RC-5 Project
RC-5 Project
IKOS is assisting in implementing a program to replace and modernize a range of circuit breakers installed on HV substations.
Elysis (Aluminium Production Technology) Project
Elysis (Aluminium Production Technology) Project
IKOS is helping develop a new alumina electrolysis process that consumes less energy and does not release CO2, in the definition of electrical and mechanical equipment and sub-assemblies.
HyGen Project (Creation of tender to supply transportable, low-carbon energy)
HyGen Project (Creation of tender to supply transportable, low-carbon energy)
IKOS was responsible for the operational management of the project covering the planning, organization, and management of the WeLoveGreen 2021 festival. This included the design of the seating plans and support for the drafting of the safety file, securing supplies of hydrogen and H2 GENSETS from suppliers.
DUS (Emergency Diesel Generator) project
DUS (Emergency Diesel Generator) project
IKOS assisted different industrial actors in to design and install the secure UPS power source for nuclear power plants. We were involved in construction management, project coordination, contract management, and the supervision of on-site installations.
Image

Infrastructures and Civil Engineering
IKOS know-how in the field of infrastructure is mechanical dimensioning activities and resistance of structures. IKOS was involved in studies on major nuclear structures: RJH, FA3 and several CEA [French Alternative Energies and Atomic Energy Commission] buildings (Marcoule, Cadarache, Fontenay, Valduc, etc.).
On behalf of our clients we determine the compliance of infrastructures with increasing normative constraints regarding the complexity of the buildings. We conduct the necessary calculations and simulations for the building design.
We also design development projects that manage works for micro-dams and constructing infrastructure for renewable energy installations including wind farms, solar farms, etc.
VD4 (Risk Prevention) Project
VD4 (Risk Prevention) Project
IKOS lead the project in preventing internal explosions of 1300W nuclear power units during the modification. The work included studying various engineering solutions to strengthen the structures and provide methods for control and prevention for the casing.
Renewable Energies Project
Renewable Energies Project
IKOS helped supervise the construction of various wind power, solar power, and hydro-electric power plants. IKOS worked on the construction of the infrastructure and the hydro-electric power plant in the Taconnaz mountain range in Chamonix (74).
CEA (French Alternative Energies and Atomic Energy Commission) Projects
CEA (French Alternative Energies and Atomic Energy Commission) Projects
IKOS has offered client support for over five years through a partnership, in modeling, simulations, and studies of structural constraints (earthquake, shock, falls, load lowering) of CEA infrastructures.
ASTEL Project
ASTEL Project
IKOS is conducting a BIM synthesis activity to refurbish and create a nuclear effluent treatment building for the Marcoule nuclear power plant.